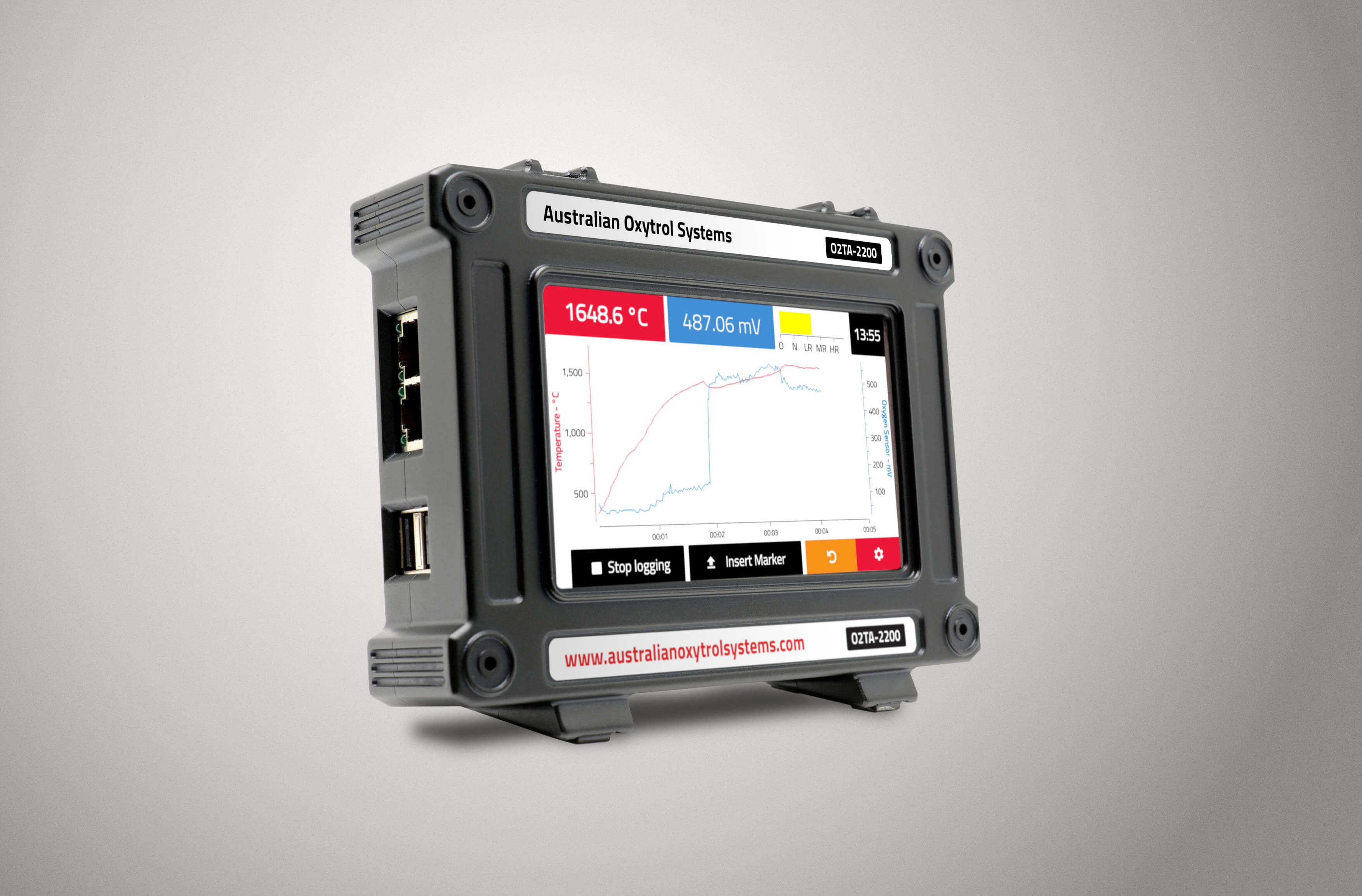 O2TA-2200 Analyzer
---
The Oxygen Analyzer (AOS O2TA 2200) is a device that enables you to receive readings from any of the Australian Oxytrol Systems' oxygen probes, and thermocouples. It displays temperature and oxygen concentration readings, allowing visualisation of data over time. It provides indication of the environment, namely oxidising or reducing, and can record 48 hours of data to a USB flash drive. All that is needed for it to function is a connection to power and an oxygen probe.
---
Features
Real time:

temperature and oxygen level readings
graphing of temperature and oxygen levels
display of oxygenation or reduction

Record and log continuous data to a USB flash drive.
Display real-time temperature in Celsius, Fahrenheit, and Kelvin.
Graphical representation of Oxygen and Temperature data over time.
Oxygen concentration in mV or partial-pressure of Oxygen. The partial pressure value is in units of percent, ppm, or scientific notation, depending on the order of magnitude. *Automatic scale and update of graph scale as the data-set grows.
Record the oxygen level and temperature at every given time point to a CSV file on a USB flash drive.
Mark a point in time that is represented graphically as well as in the logged file.
Configurable battery backed up real time clock.
Display the data graph full screen if desired.
Configurable scale.
B, N, E, R, J, S, K, & T type thermocouples supported.
Software upgrade facility.
12 Hours of data logging at 4 samples per second per log file.
24 Hours of data logging at 2 samples per second per log file.
48 Hours of data logging at 1 sample per second per log file.
Remote viewing via wifi, when connected to an appropriate router using ethernet.
---
Specifications
Click to download the brochure
---
Remote Viewing
Read more about Remote Viewing here: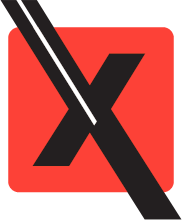 ---
Compatible with: