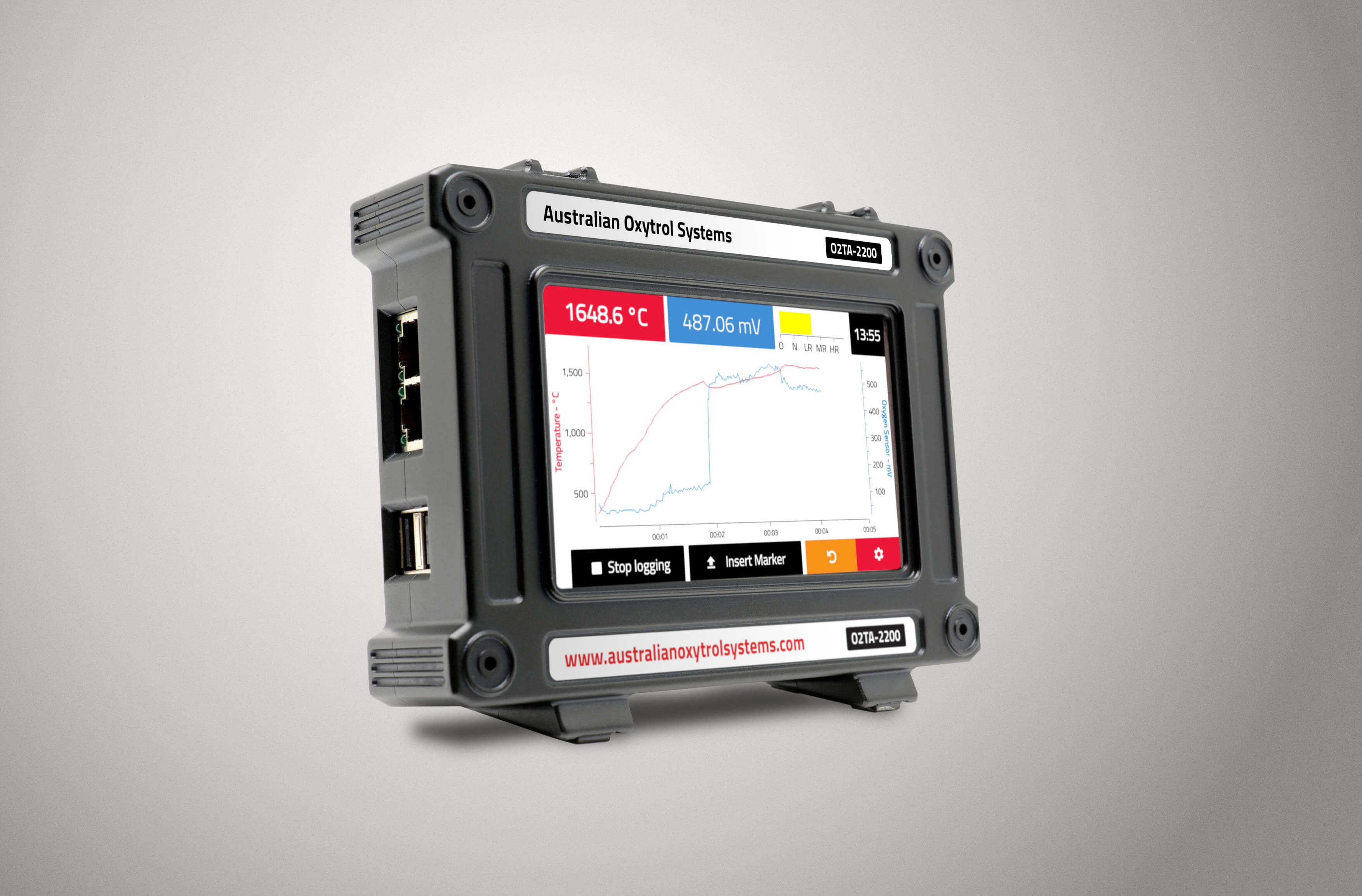 O2TA-2200
---
Oxygen and Temperature Analyzer
The O2TA-2200 is a high performance real time display and data-logger for use with Australian Oxytrol Systems oxygen probes and thermocouples.
The display visualises temperature and oxygen concentration readings over time, as well as the current value. A separate indicator provides a graphical representation of the environment, namely oxidising or reducing. With a separate USB flash drive, up to 48 hours of data can be recorded to a single CSV file. For longer firings, the data capture will automatically roll over to a new file.
The device is designed for plug and play usage, all that is needed for operation is a connection to a power outlet and an oxygen probe with an appropriate cable.
---
Features
Real time:

temperature and oxygen level readings
graphing of temperature and oxygen levels
display of oxygenation or reduction

Graphical representation of oxygen and temperature data over time
Oxygen concentration in mV or partial-pressure of oxygen. The partial pressure value is in units of percent, ppm, or scientific notation, depending on the order of magnitude
Temperature display in °C, °F and K
B, N, E, R, J, S, K, & T type thermocouples supported
Configurable graph scaling
Markers for future reference of events, represented graphically as well as in the logged file
Software upgrade facility
Record and log continuous data to a USB flash drive
Oxygen level and temperature logging at every given time point to a CSV file on a USB flash drive
Up to 48 Hours of data logging per log file
Remote viewing via wifi, when connected to an appropriate router using ethernet
---
Specifications
Click to download the brochure
---
Remote Viewing
Read more about Remote Viewing here: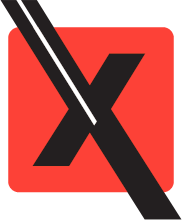 ---
Compatible with: