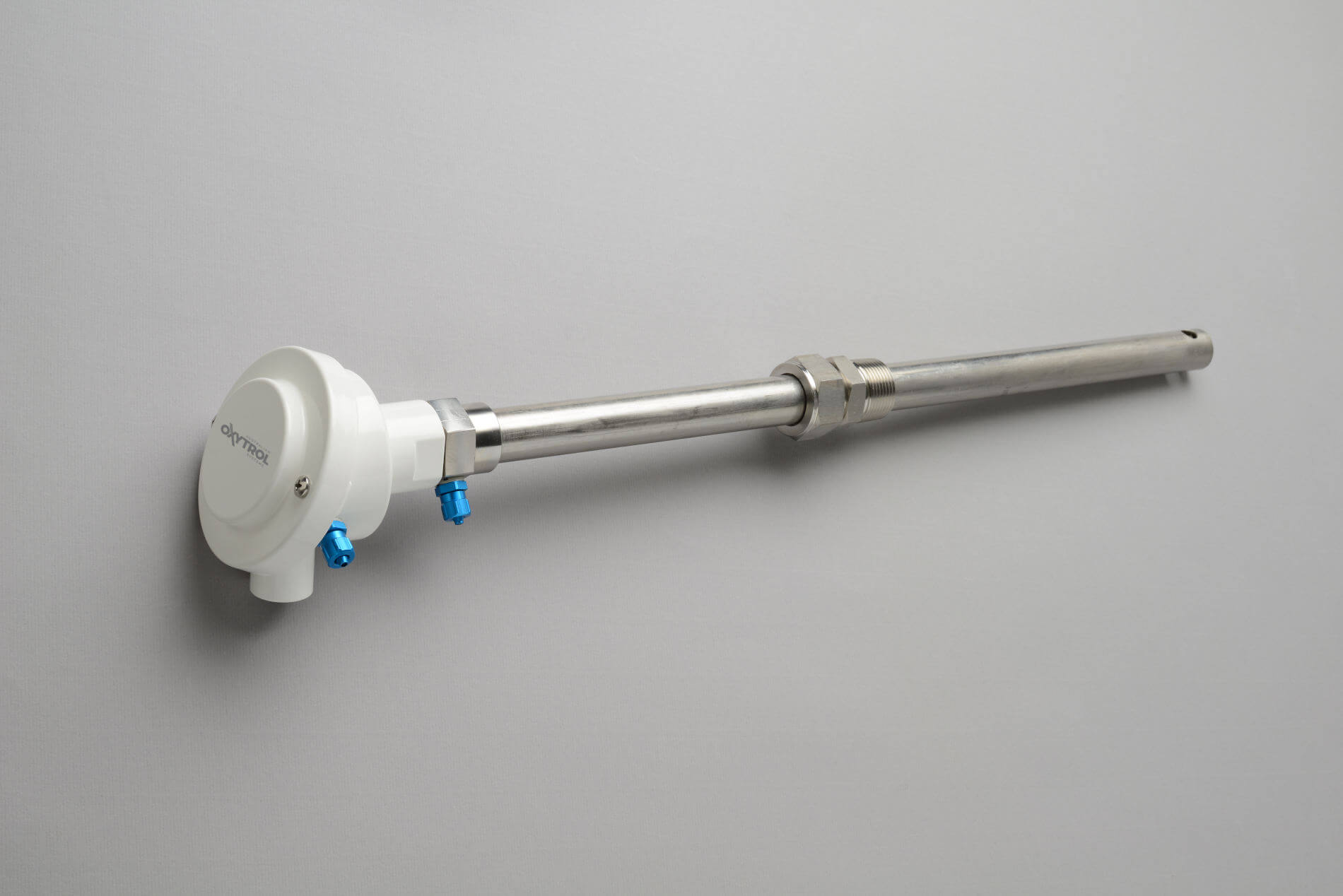 ST Carbon Probe
---
Heat Treatment Probe
The ST carbon probe is designed for the control of carbon concentration in carburising furnaces.
The probe combines a SIRO2 all ceramic oxygen sensor with an Inconel 600 sheath, designed for long life in harsh environments.
The sensor operates in situ, and measures oxygen concentration in real time, without the need for expensive gas sampling, or gas extraction equipment.
The sheath has a 25mm diameter for use with 1 inch BSPT or NPT compression fittings for maximum compatibility with existing process fittings.
The probe is available with a choice of K or R-type thermocouples.
Features
Specific for O2
High O2 sensitivity and selectivity
High dynamic range of detection
High temperature of operation
Response < 1s
Patended gas tight seal
Reference and Purge air ports
In situ measurement
Solid state electronic component – rugged sensor
No power consumed for operation under all conditions
No bias required to operate
Available up to 1350 mm
---
Specifications
Click to download the brochure
---
Compatible with: